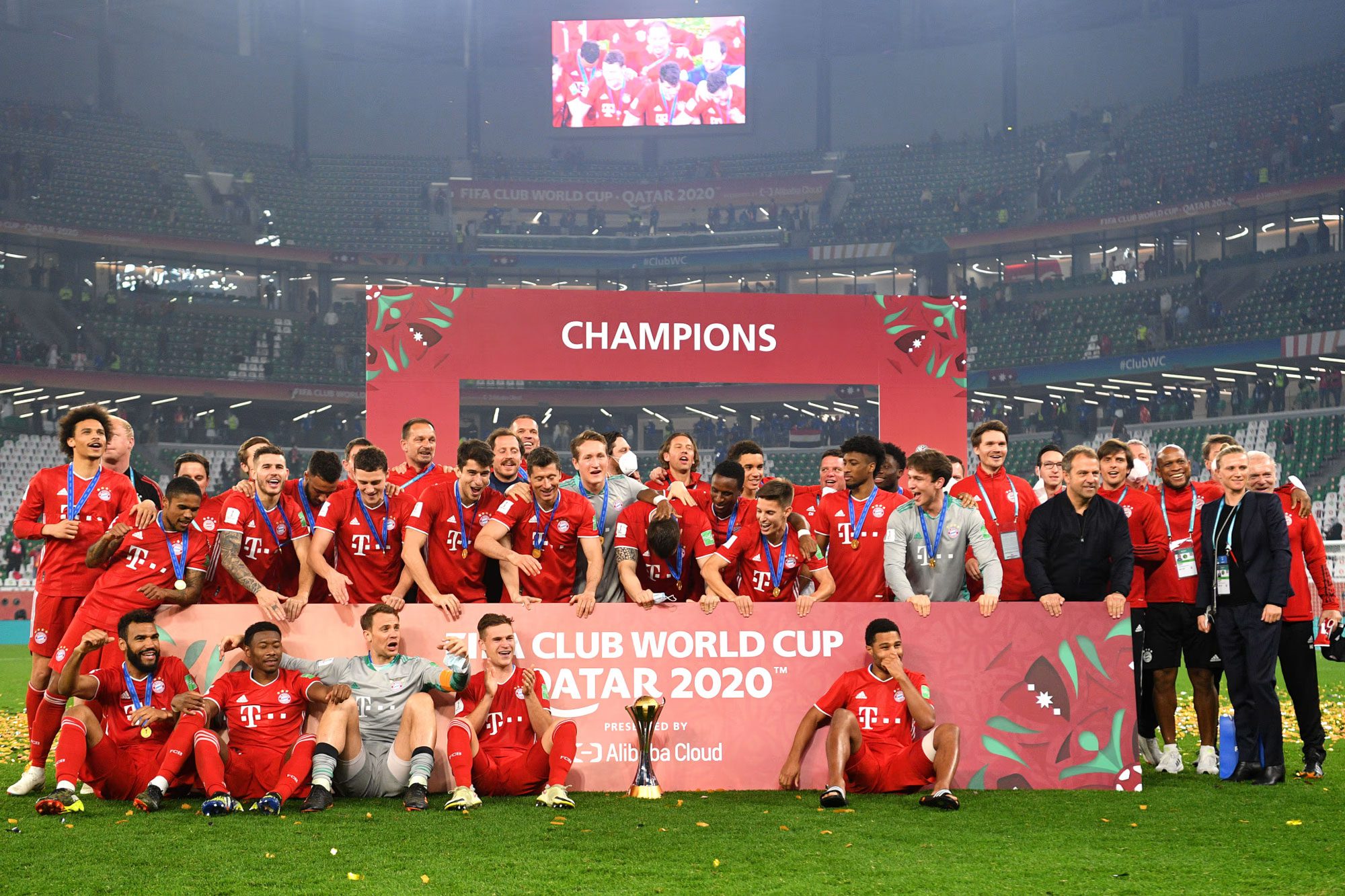 The Look Company as one of the National Supporters of the FIFA Club World Cup Qatar 2020™ worked closely with FIFA and the Local Organising Committee to provide stadium signage and branding, as well as wayfinding signage for all the FIFA Club World Cup 2020™ stadiums.
The FIFA Club World Cup 2020™ was an amazing opportunity to showcase our ability to deliver high-impact branding for global events and also marks the increasing importance of sport for the country. We are very proud of being able to show our support to the Football Federations in Qatar and to leave behind a memorable experience for spectators from all around the world.
Fleet Branding for the FIFA Club World Cup 2020
The Look Company was tasked with branding all of the fleet that was used to transport the players for each participating teams. Over 30+ busses were branded with vehicle graphic wraps, ensuring an effective way to gain exposure for the teams/clubs participating in The FIFA Club World Cup 2020™.
City Dressing and Street Banner Program
The Look Company carried out their city dressing and street banner program to build awareness, promote sponsors, teams and the event across the Doha. High quality flag banners were installed on street lamp-posts lining many prominent routes in and around the competition venues and public centers.
"The Look Company are experts at producing innovative branding solutions that enrich the overall appearance of stadium environments. The visual identity of our events is an important part of our marketing strategy and we're delighted to have The Look Company joining the programme as a National Supporter for the FIFA Club World Cup."
Jean-François Pathy, FIFA's Director of Marketing Services