We consult, manage and produce wayfinding systems for interior and exterior signages that are accessible, modular and aesthetically versatile. We work with architects, brand owners, and their partners to solve the unique challenges of managing and implementing effective wayfinding solutions in any built environment.
Whether it's hospitals, universities, public spaces, corporate facilities, airports or a government building, our signage systems are designed to fit every possible need.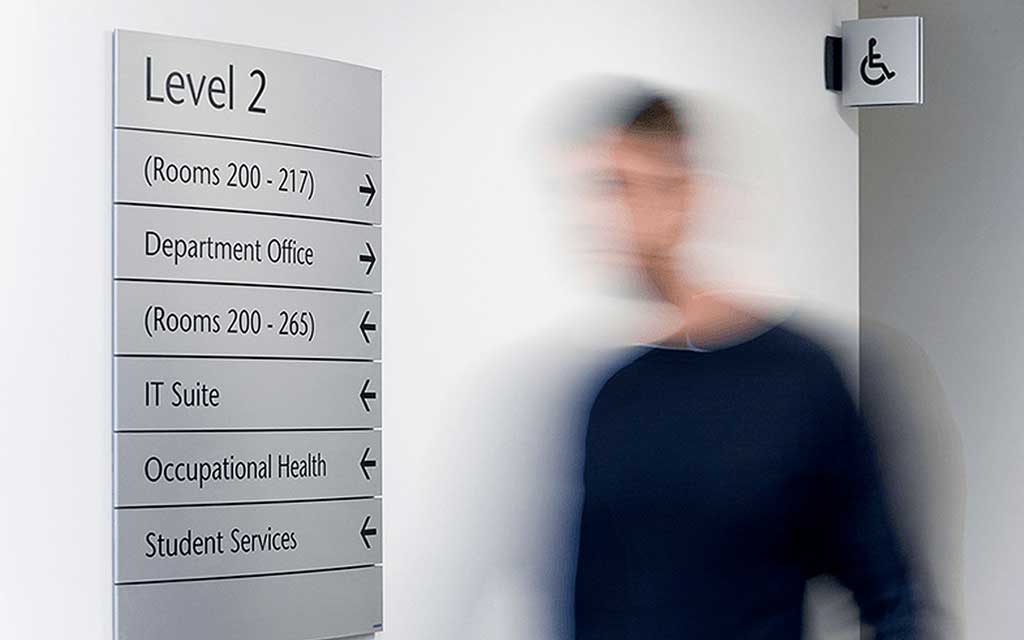 Wayfinding Consultation
Our team of architects and signage consultants help you create effective signs' solutions based on thorough analysis of traffic flow, guest's profile and information needs and guarantee you the best in class support with your wayfinding implementation.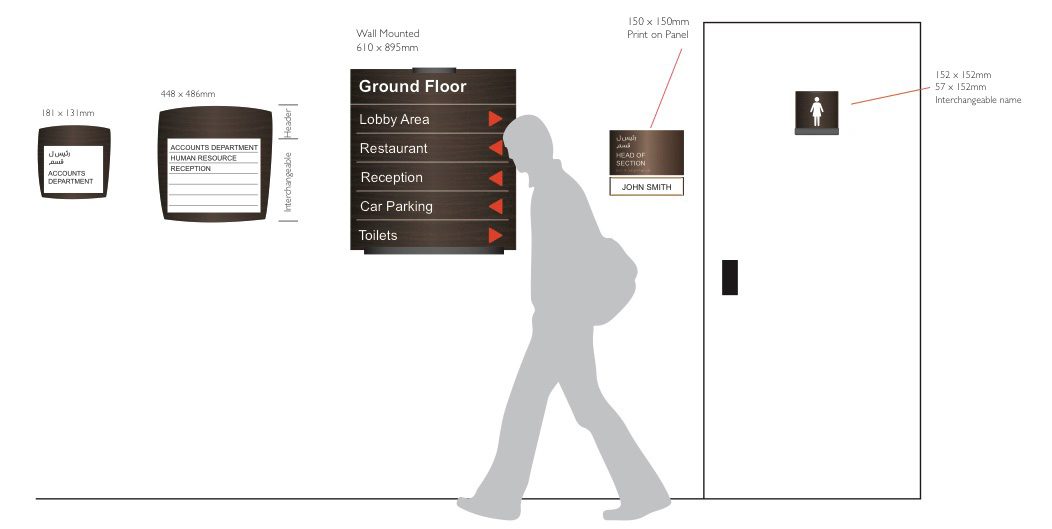 Our expertise range from designing of sign families, engineering, and technical detailing, specifying, site surveys, location placement detailing, developing bill-of-quantities, developing messaging schedules in both Arabic and English, and prototyping. We are able to offer complete turn-key solutions as well as single components depending on the clients needs.